Book Event Venues & Spaces

Unique Event Concepts
Whether it is live entertainment, a signature event or an elegant gala as part of your brand identity – we make sure it is unique. Our experienced team of conceptual designers and project managers turns your event into a personal statement of a special kind planned on a perfect schedule.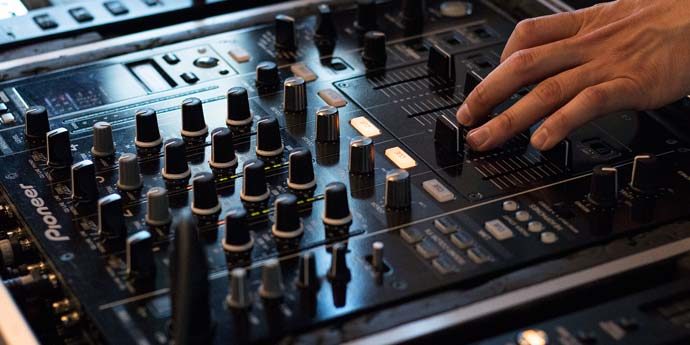 Rent your equipment
Our experienced event managers provide you with all relevant equipment right on site, whether you need projectors, screens, microphones or moderation kits.
Get a full house
We offer you multiple promotion packages to make your event known in our community of talents, freelancers, entrepreneurs & corporates.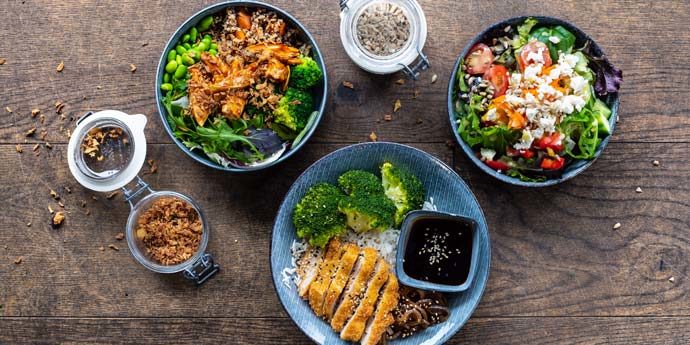 Enjoy culinary delights
Our gastronomy experts spoil your guests with healthy creations. Whether lunch break, branded cake pops or fine dining, we cater everything from breakfast to late night snack.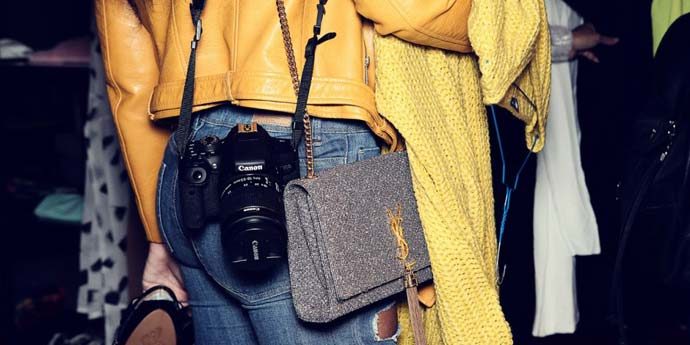 Document your event
Let us connect you with our tried and trusted videographers and photographers to capture memorable moments during your event.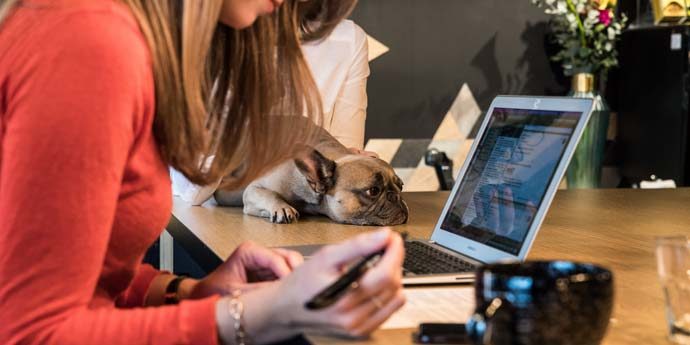 Benefit from transparent pricing
Pay by the hour or get a fixed price for the whole day. We offer you taiylor-made packages that save you from extra costs.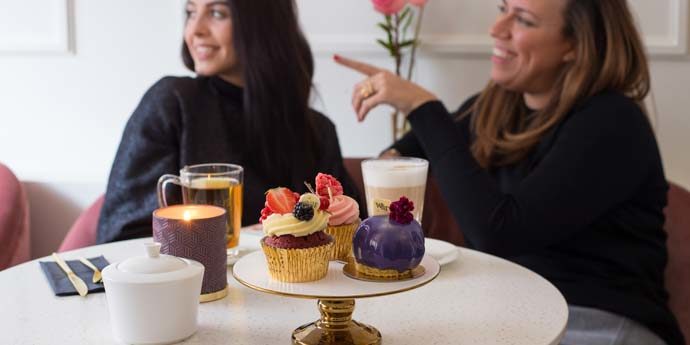 Delegate your event management
Take the stress out of event planning, we offer you comprehensive event management services to streamline your gathering.
Event Space Amenities
Take your events to the next level with our tailor-made event concepts in unique venues near you. Outstanding events organized by party rentals are an excellent opportunity to increase the hype surrounding your organization and build brand awareness.

Global Community
Join 35.000 talents, creatives, influencers & pioneers.

Premium Amenities
Start instantly at your workspace & be productive from day one.

Networking Opportunities
Establish new contacts & grow your business network.

Members Area
Login to your member's area and tap into the entire community.

Budget Transparency
Expand at your own speed & get full transparency of your monthly costs.

Additional Services
Support the growth of your company with over 30 additional services.

Events Calendar
Benefit from more than 500 unique events yearly.

Location Convenience
All spaces are close to public transport, lunch spots & shopping.

On-Site Staff
Our on-site staff take care of the well-being of our members.
Our Event Venues
Being a host at rent24 you may choose from more than 60 event venues in key cities around the world. Our uniquely designed spaces are available to accommodate many different types of events for groups ranging anywhere between 20 to 250 people.
More than 60 event spaces
Event conception & planning
Modern interior design
Technical support
Event catering service
Guest management
Transparent pricing
Security management
Shuttle service
Hotel service
What are the benefits of event spaces?
Holding a seminar or hosting a meet up for industry thought leaders located at a rent24 coworking space establishes your business or organization as a driver of new ideas and collaboration. This provides value to your community and helps to establish your business as a valued resource. You will organically increase trust in your company and grow your network since people are attending events mostly in company. Use the chance at your next office party to engage with your members, clients, and stakeholders on a personal level by creating common memories that last. Your events will encourage your coworkers to get engaged more actively and work towards shared goals. Especially switching up the type of venue will create a refreshing change of pace and even increase attendance as the environment plays a key role in the experience of your attendees. In fact, the main goal of an event is to provide best-in-class experiences where the community is at the core of attention. rent24 is a one of a kind event space rental that goes the extra mile for the well-being of your guests and provides you with high-quality services and amenities. Our comprehensive event spaces and services yield fundamental business advantages specifically for organizations that entertain important customers regularly. Whether charity, team building, festive celebrations, influencer workshop, hackathon or opening of a new location, we make it easy for you to connect with your audience by taking care of the event planning and organizing your event to the very last detail. Our team will be there to welcome your guests and show them around. Additionally, our on-site staff is present throughout the entire event to make sure the occurrence runs smoothly.
Where does rent24 offer event spaces?
We offer you the opportunity to enjoy affordable places to rent for parties, celebrations, gatherings, and meet-ups in strategic key cities all over the world. rent24 is the event space rental that provides you with breathtaking and cost-effective event spaces with the necessary resources on three different continents. Benefit from our expert climate as our coworking spaces are located in the midst of the startup scenes in relevant metropolises. We are based in the heart of the bustling cities like Berlin, New York, Amsterdam and London with one of the biggest communities of professionals right on the spot. More than 60 event spaces around the world are available for your guests at short notice. You can choose from a range of versatile venues for your company's next big event that requires considerable planning, catering, and staff. From open-air location with a spacious terrace for your next office party to the tasting of selected delights in an elegant bar – we take care of all the preparations to make your event run smoothly. Located in close proximity to public transport you and your guests will have a pleasant journey to the event venue of your choice.
What do most of rent24 event spaces include?
Comprising of huge amounts of space and daylight, elegant design, stunning views with a breathtaking scenery and a central location our spaces are extraordinary event venues. You do not need a rent24 membership to gain access to these attractive event spaces. Our dynamic, well-designed premises can be booked at any time for public as well as private events with up to 400 people. With beautiful interiors, and the option to adjust the set up, our venues are perfect no matter the occasion. They are fully modular to ensure maximum flexibility and generally have exceptional architecture and stunning interior elements since attendees need to be excited to know they will be surrounded by beautiful visual elements. All spaces are highly customisable to give you more opportunities to make the space your own and incorporate bespoke corporate branding. Get creative and showcase your brand in the best possible light. Not to mention the stunning event photography – indoors and outdoors. Thoughtfully arranged surroundings give your guests something to talk about and make it likely that digital natives share snaps of the event on social media. Throw in a specific event hashtag that is trending, and you're going viral on relevant platforms such as Twitter and Instagram. From the room layout to the appropriate catering and the coordination of the speakers, to the provision of multimedia equipment, our experienced on-site teams are there to help. An elegant reception including red carpet and shuttle service, networking drinks with indulging ingredients and signature cocktails, a fabulous dinner followed by a live act to open up the dancefloor and keep the good vibe up throughout the night, you just need to attend your event and let your event space rental do the rest.
Which companies have used our event spaces worldwide?
We know that choosing from various party room rentals and finding the right venue can be a challenge, especially if you're looking for something a bit different. You'll want an event venue that supports your event goals, enhances your brand, and impresses your guests – whilst still addressing all the usual logistics that come with event planning. rent24 supports enterprises of all kinds, from small operations that need a spacious conference room to celebrate a milestone with an intimate circle of coworkers to companies that need a whole floor for their yearly celebration of breakthrough accomplishments. Our event venues are specifically beneficial for organizations with locations in the capitals of prospering countries like Germany, the Netherlands, Great Britain, and the US. Request an event concept from our experienced team of event planners and let us create unforgettable moments comprising of all kinds of different enjoyments. Our staff is flexible and adjusts to the type and tone of the event as we are working in a professional environment with one of the most successful and ambitious entrepreneurs on the globe on a daily basis in our coworking spaces. Coordinate with our on-site event staff on the go using email as we provide a direct email address for personal care. Communicate with an actual person who represents your venue.
Host your Event
You would like to use our space to host your own event? Your request is free of charge and without obligation.