Coworking Spaces & Office Spaces

Membership Options
Discover our all-inclusive membership with an exceptional level of service. Work on your own terms and spend your most productive days with like-minded people. Be an empowered member of our vibrant real-world community. Under one roof united, one step ahead.
Flex Desk
Choose a flexible desk in your preferred coworking space. You will get access to a variety of premium amenities with a guaranteed workspace to plug in your laptop.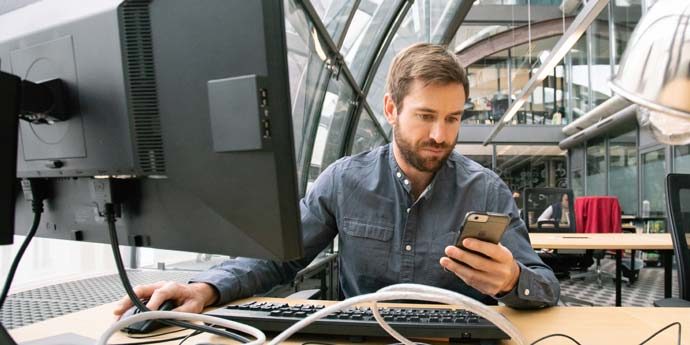 Fixed Desk
Book a fixed desk in one of our coworking spaces around the world. Experience our best in class infrastructure with your own dedicated workspace at the center.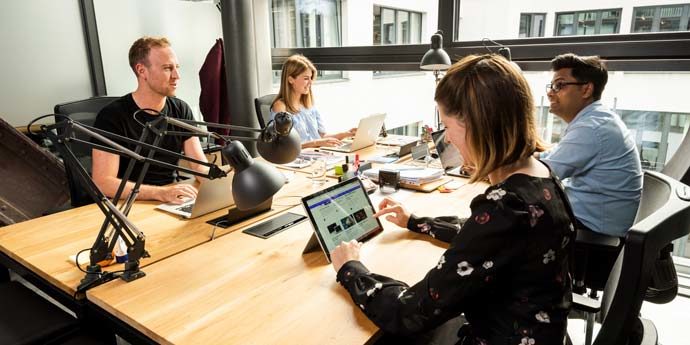 Private Office
Rent private office space in your favored location. Start working instantly and accommodate teams of all sizes. Our standard offices are perfect for transitional business stages.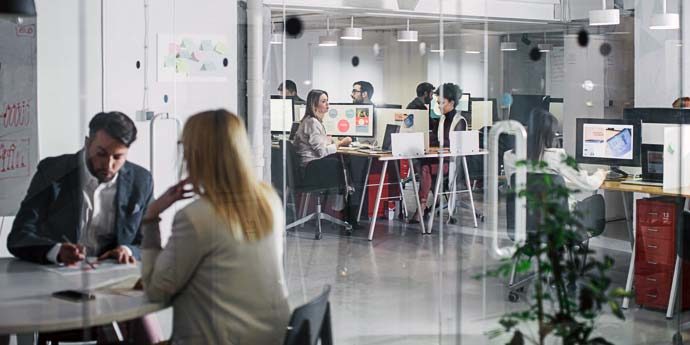 Office Suite
Find your place to succeed in the digital era. Whether you need a tailored satellite office or a new headquarters, we create innovative synergies between people and space.
Membership Benefits
Imagine a workspace which perfectly matches your individual profile, no matter where you are located. Find it in our coworking spaces spread across multiple continents. Discover an environment designed to meet your needs and benefit from upscale services.

Global Community
Join 35.000 talents, creatives, influencers & pioneers.

Premium Amenities
Start instantly at your workspace & be productive from day one.

Networking Opportunities
Establish new contacts & grow your business network.

Members Area
Login to your member's area & tap into the entire community.

Budget Transparency
Expand at your own speed & get full transparency of your monthly costs.

Additional Services
Support the growth of your company with over 30 additional services.

Events Calendar
Benefit from more than 500 unique events yearly.

Location Convenience
All spaces are close to public transport, lunch spots & shopping.

On-Site Staff
Our on-site staff takes care of the well-being of our members.
Coworking & Office Locations
Reach the next level with your business and benefit from the creative culture we foster across multiple continents. Feel welcome at every one of our beautifully designed coworking spaces, and allow us to facilitate your local presence in your chosen economic markets. 
All

Asia

Europe

<

Croatia

Germany

Netherlands

Poland

Serbia

United Kingdom

North America
What is coworking?
rent24 offers you the freedom to flourish in a collaborative working environment called coworking space. It is a type of shared office space created to meet the needs of the new generation of talents, freelancers, entrepreneurs, startups and corporates.
Our rooms for rent are the gateway to new opportunities as we are exposing you to a cooperative environment that gives your business an extra boost towards growth. In fact, rent24 is more than office space for rent as we promote creativity, innovative thinking and the creation of community across industry borders. 
Working in our entrepreneurial ecosystem on a regular basis drives your business forward as synergies with our selected members will help you to learn and flourish. You just need to step inside, feel the progressive spirit and start shaping your future. Our community welcomes you and empowers you to grow while we provide you with the necessary infrastructure.
What are the benefits of coworking at rent24?
We make sure you are successful in the dynamic, fast-paced digital age. Our mission is to serve you as a stepping-stone and make you future-proof from day one. Accordingly, the rent24 membership includes a comprehensive range of services for all areas of your working life.
Besides giving you access to our wide range of services our membership provides you with beautifully designed coworking space and private offices equipped with the quintessentials for productive work. The inspiring spaces for rent accommodate teams of all sizes, from early-stage startup to small business and Fortune 500 company. Last but not least you will get the chance to tap into a global network of industry-leading professionals.
Comprised of creative individuals and businesses our community inspires you on the daily. Whether you need feedback on your new product, a service provider recommendation or a team experience for your employees, collaboration and sharing ideas are the unifying values that drive us. In particular, the everyday contacts with our community members are priceless as they make you thrive and expand. 
In addition, you can attend member's events and make use of perks and benefits dedicated to your individual needs. Through partnerships with selected lifestyle brands, we also offer you many discounted prices on products and services that facilitate your life and decrease your living expenses. We negotiated startup insurance plans, car-sharing services, gym memberships, and more on behalf of the entire community. 
Where does rent24 offer coworking spaces?
We host more than 35.000 members in coworking spaces and private offices located across three continents. They are located in strategic key cities like Berlin, Amsterdam, London, and New York. Each one of our coworking spaces is situated close to public transport, cafés, restaurants, and shops. Amid the bustling cities of the world, our office spaces for rent are the ultimate places to get connected, to share insights, to learn from experience and to be inspired by leading entrepreneurs.
The rent24 app digitally connects you with members who are located near you and have a complementing professional background. They are coming from all areas of society, economics, and politics. Additionally, our local expert teams facilitate the presence of each member in prosperous economies while offering them an avid consumer base for new products and services.  
What does rent24 provide at each location?
With our ready-made offices, stunning meeting rooms, communal kitchens, playful activity spaces, a wide range of events, dedicated services and a modern design that fosters well-being and creativity, you will enjoy the good life every day.
Have a delicious free brunch in our community kitchen, work a few hours on your projects in one of our fancy meeting rooms, have a brainstorming with the funky designer down the hall or go to a pitching workshop with your favorite coworkers and join a yoga class afterward – just a normal day at one of our locations around the world.
The staff at our locations is dedicated to making you feel welcome while continuously working towards a collaborative environment. Whether you need space for rent, business contacts or venture capital, we are there to support your needs. Highly motivated to plan community events, guest lectures, hands-on workshops, and happy hours, they are bringing members together every day.
What membership options does rent24 offer?
rent24 offers individual membership plans for talents, freelancers, entrepreneurs, startups and corporates. The flexibility of all of our membership plans and the transparent short term contracts ensure that your space grows as you grow.
Set up in either shared workspaces, private offices or tailor-made premium office space you get full transparency of your monthly costs combined under one single monthly bill. Book a desk in our open space for a few months or reserve a conference room for an hour through the rent24 member's app. You only pay for what you need. 
In the extensive open workspaces, we are offering you amenities as well as guaranteed seats with a power outlet, where you can get started right away. This kind of shared office space is highly recommendable for early-stage startups, freelancers, consultants, and remote workers.
A lockable private office gives you the option to accommodate teams of all sizes including the most important appliances with preconfigured furnishings. Ready to move in it is equipped with desks, chairs and filing cabinets. Satellite teams, startups, and small businesses enjoy total autonomy while enjoying the benefits of being part of our community of innovators.
Our premium office suites, in particular, are tailored to your company's needs. Honing in on your company's brand identity the design of such premium offices promotes loyalty and inspires employees to call your company spaces their 9-to-5 home, with eclectic art scattered throughout and a cosmopolitan feel while infusing local elements.
Whether large satellite offices, regional head offices or corporate headquarters, step into your office, and you will find a unique atmosphere that evokes a sense of openness. Our team will assist you to create the workspace that caters to your profile.
Visit us
rent24 is best experienced in person. Book a tour to learn more.