Private Offices & Executive Office Suites

Office Solutions
We design workspaces where leading companies find a place to succeed in the digital era. Our high-quality office spaces give you the flexibility to expand at your own speed, optimize investment budgets and grow opportunities in all directions.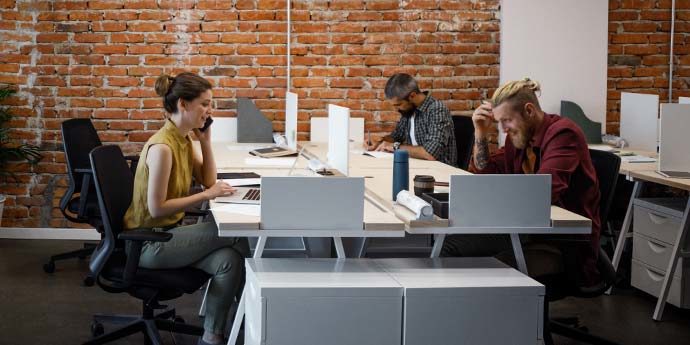 Private Office
Start working instantly at your new workspace with our ready-made private offices that can accommodate teams of all sizes. Equipped with functional desks, chairs and filing cabinets our standard offices are perfect for transitional business stages.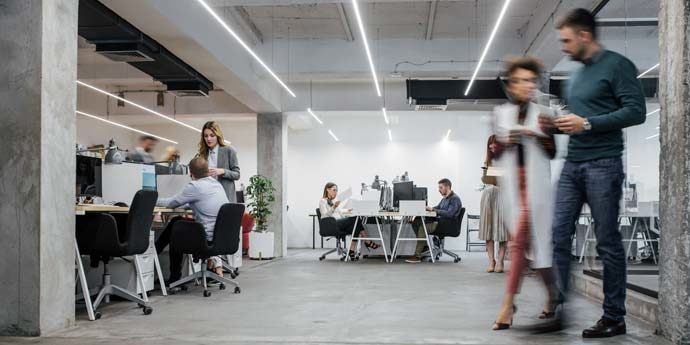 Office Suite
We develop the workspace that works for your company. Our team analyzes your needs, creates design to the detail and then builts the inspiring environment you need. Enjoy additional services such as dedicated meeting rooms and executive offices.
Corporate Benefits
Make your workspace smarter and more effective to motivate your employees to excellence and retain top talent. Our expert team brings your vision to life putting your people into focus and improving your company culture.

Flexible Relocation
Multifunctional office space gives you the flexibility to expand at any time.

Easy Move-In Process
It's just a matter of picking a date and adjusting your new offices to your specific needs.

Smart Workspaces
High-quality work environments in your company's brand identity to increase employee retention.

Cost-Effective
Instead of having all kinds of expenses pay a monthly fee that includes all amenities.

Customized Solutions
Whether big demands or small details, we provide you with solutions that meet your profile.

Innovative Thinking
Building a community and promoting a creative mindset will boost your innovation efforts.

Access to Talents
Interact naturally with others to find startups with industry-changing ideas and new talent.

Empowerment of People
Inspiring workspaces that foster collaboration and creativity motivate coworkers to excellence.
Office Locations
With rent24 your business does not only remain on the road to success, it will be future-proof from day one. Whether you need a tailored satellite office or a new corporate headquarters, we transform your company by creating synergies between people and space.
All

Asia

Europe

<

Croatia

Germany

Netherlands

Poland

Serbia

United Kingdom

North America
Visit us
rent24 is best experienced in person. Book a tour to learn more.