Coworking & Private Office Spaces: 888 Biscayne Boulevard, Miami, 33132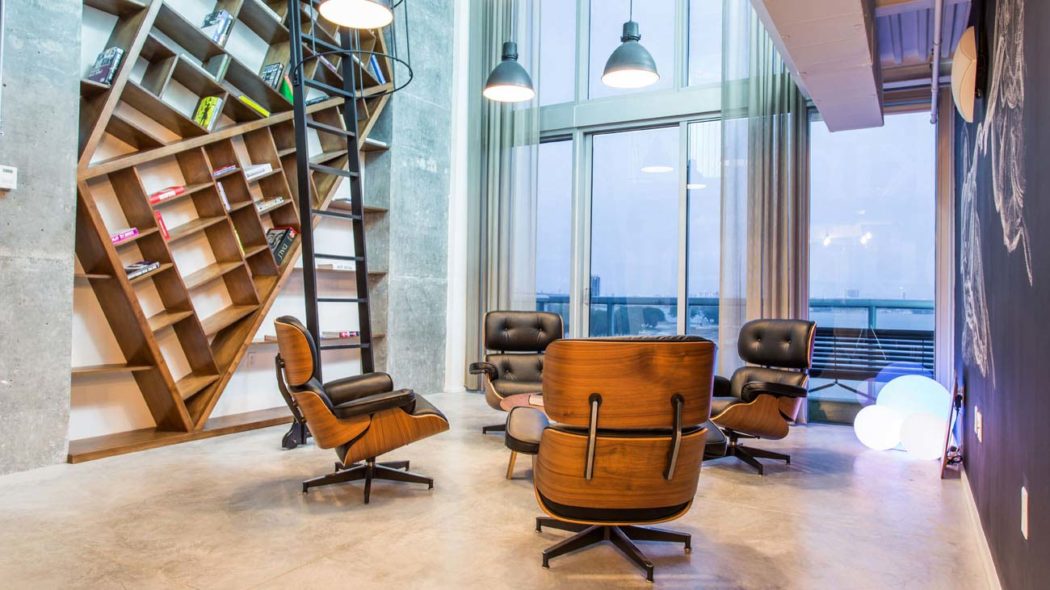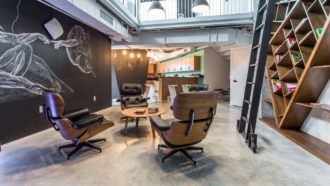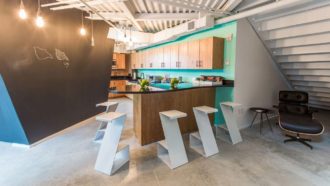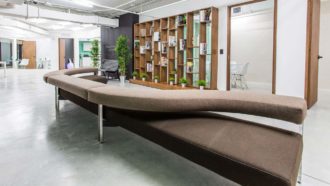 18
Coworking Desks

24
Private Offices

2
Meeting Rooms
About the coworking space
This coworking space on 888 Biscayne Boulevard opens up completely new perspectives on more than 96,800 square feet. The classic work routine from 9 am to 6 pm soon falls into oblivion and is replaced by new energy for innovative projects. Nothing is conventional here, because the focus is on concentrated creativity and inspiration.
Those who organise their meetings in our coworking space can delight their customers with a wonderful panoramic view of Biscayne Bay. In addition, some of our workplaces offer a wonderful view of the bay as well. The design radiates warmth and at the same time a lot of openness. Modern equipment and a well thought-out area concept complete the innovation hub perfectly, creating a space ideal for a community of thinkers, artists and visionaries. Advanced ideas, healthy growth, long-term support and vital connections have their home here.
While we offer refreshments and other extras to our members on a daily basis, we encourage our community to explore the great heart of Miami during the breaks. There is, for example, the Bayside Marketplace, which offers more than 150 delis, numerous cafés and restaurants as well as artistic entertainment. Basically, Miami offers something for everyone in the vicinity of our coworking space. 
Whether exciting nightlife or dignified Art Deco architecture in South Beach, exuberant hustle and bustle in the "Little Havana" in the Calle Ocho or the famous Art Basel: In this city, pioneers of the tech and founder scene enjoy a unique lifestyle, distinguished through a first-class diversity.
This location is also characterized by an excellent connection to public transport and thus leaves nothing to be desired. Nearby are also taxi stands for quick outward appointments and bike paths.
Amenities

Active Networking

Business & Workshop Events

Coffee Bar
Easy Team Expansion

Flexible Contracts
High Speed Wifi

Proximity to Investors

Quick Move In

Short Notice Periods

Vibrant Member Ecosystem
Visit us
rent24 is best experienced in person. Book a tour to learn more.