Coworking & Office Spaces: Spuistraat 139F, 1012 SV Amsterdam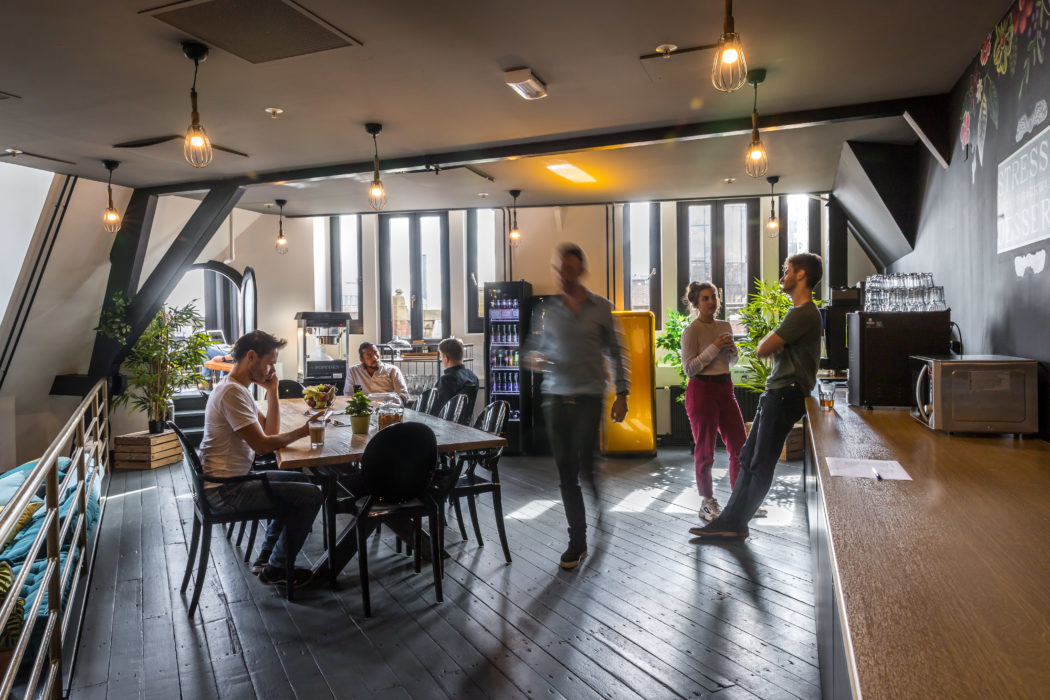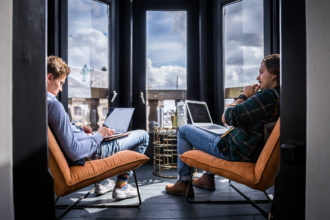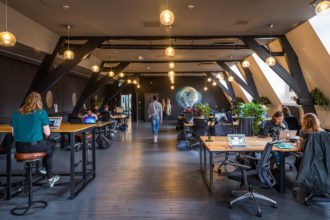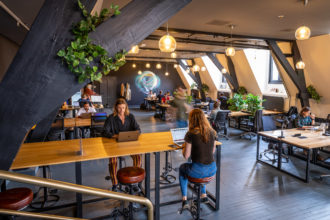 74
Coworking Desks

4
Private Offices

2
Meeting Rooms

1
Event Spaces
About the coworking space
The rent24 coworking space at the Magna Plaza is located in the heart of Amsterdam. The famous building with its historical architecture is the perfect location to work from. Due to the fact that the building Magna Plaza is under strict monument protection, it comes with a unique beauty and charm. The open space immediately captivates one's eyes due to the old wooden floor that gives the space a warm and homey flair.
For your lunchtime we provide you with a kitchen that you a water dispenser, coffee machine, a variety of tea and fresh fruits. We also make sure that our popcorn machines are filled daily with the best popcorn in town. However, don't miss the chance to visit The Food Department, Amsterdam's new landmark in the local food scene. The spacious food court is located at the Magna Plaza as well and offers you many discounted delicacies made of healthy ingredients.
Next door of our coworking space is a fully equipped meeting and conference room for you to withdraw for important meetings with clients and partners. Upstairs, above the coworking space and with a view onto the Magna Plaza you can play and connect with fellow coworkers in our activity room. Perfect for creative breaks in between and for getting in touch with exciting people you can unwind at a table soccer match.
The location in the city center is easy to reach as the main station is accessible on foot. There are plenty of great restaurants and cafès in walking distance. And for all shopping lovers this location is heaven. Also the canals are just around the corner and the perfect spot to finish the day – either chilling in the sun in one of the many restaurants and bars or on a boat.
Amenities

Active Networking

Business & Workshop Events

Coffee Bar

Community Breakfast

Community Lounge Area

Community Managers
Easy Team Expansion

Flexible Contracts

Free Popcorn
High Speed Wifi

Proximity to Investors

Public Transport

Quick Move In

Vibrant Member Ecosystem
Visit us
rent24 is best experienced in person. Book a tour to learn more.